Warning - We're Quirky - Move On
Unless You Are Too.
We know your services are highly crafted from your skills. But your prospects don't care.
They only need to know if you have what it takes to get them to their goal.
To get inside their head today you'll need to be off-center. Give them the story conflict they desire.
Over 125+ Successful Projects and Still Counting
Strategy & Research
We don't believe in your research - unless you let us put your data through our paces.
Honestly, it's better for you.
When last did your data give you insight that mattered?
Design & Development
Burn your Center of Excellence. It's stopping you from connecting with people worth your time.
Design includes the fringe. You know - Where life is!
Marketing & Target
It's all about the Story. No - not that Story. Marketing uses anecdotes, not real Story. Real Story enslaves you.
When's the last time content changed you?
We use our experience to create yours
We've had a wide range of experiences in North America. We learned to be ourselves - as odd as we are. We embraced it, and our clients do too. That's a good sign.
Despite all our education, mentors, and well-meaning coaches, Robert McKee kicked our asses. He is a man of magic with an influential intolerance of the mediocre. When he used Plato and Aristotle to point us to the timeless forms of Story, we saw a new world.
In short, we've come to love the power of story conflict to create images, text, assets, and memories. Our clients see it, seek it, and crave it like a bad romance.
These days we don't want or like normal. Excitement lives on the edges of experience. It's where we look for clients now.
We know there's serious shit in the world. But so what? It is a world made up of people like us.
Discover how we make a difference with your company
We just want to shake you down. The good news? Your new customers will pay your costs.
Ever wondered why you can't stop thinking "Make it stop!" Why? Because you're the only oddity on the subway - until you're not.
.
Check what our clients say about us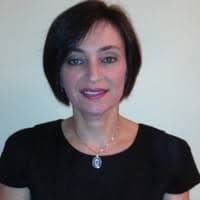 Ann Nisimov -
Director - NBCUniversal
By all accounts, the NBCU team is very happy with David's performance, his work ethic and his ability to self-manage as well as positively influence the work effort of others. He has provided valuable input to both problem definition and solution design.
Steve Wayland -
CEO - Madiba
I recently worked with Terry on a short project at NBCU. Terry really impressed with his knowledge of the subject matter and the complexity of the problems he solved. His code was structured, well organized and very logical. His dedication to his trade is clear.
Brad Inwood -
Emeritus Professor - Yale
Success of the kind which David has achieved requires the internalization of a great deal of new data, the ability to manipulate it fluidly within formal constraints, and, most of all, the intellectual imagination to take an idea where no one has pursued it before in pursuit of a workable solution.
Lisa Rockford -
Director - Best Buy
CASL (Canadian Anti-Spam Legislation) was a critical, high visibility project with legal and financial consequences for the company. Due to a tight timeline, requirements gathering and documentation needed to be performed at an accelerated rate with high accuracy. David brought a sense of calm to the table while gathering comprehensive research.
Robert Ortiz, M.D -
Director - Medical Aesthetic Institute of Los Angeles
"We are extremely impressed by David and Terry's analysis, strategic advice, and persuasive writing skills. Their guidance and ability to execute ideas quickly helped us with two of our practices during Covid-19. "
Damian Bassett -
CEO - Corporations Supporting Recycling
David has a unique understanding of information and the variety of formats that will successfully deliver it. In our desire to tell the story of the Blue Box, David gathered over 17 hours of raw footage detailing the creation of the Blue Box from the originators of the idea and produced a superb 15-minute clip for our AGM. The video received much praise from our members and requests for its use as a communication tool in various corporations associated with CSR.
We'd love to talk about what matters to you.